Hi, I'm Darren Delaney, a professional magician in London. Perhaps you've seen me amazing guests at a private party or corporate event. Maybe you've been to a magic show in London and seen me perform there.  You might have Googled "devilishly handsome magician" and arrived here that way. Either way, welcome!
For more than a decade, I've helped people host unforgettable parties and events by amazing guests with mind-blowing magic and mind-reading. Whether you're hosting an intimate dinner party for 12, a drinks event for 100, or a 1000 person awards dinner, I'll make sure it's the best one you've had.
I'm based in London but travel UK-wide, internationally and even online with my virtual magic shows!
"Thank you for a night full of wonder!"
The Best Magician For Your Event
I'm a member of The Magic Circle and Equity. I won the London Society of Magician's "Best Stage Magician" in 2013 and 2017, Best Card Magician in 2016 and reached the finals in The Magic Circle Close-Up Magician of The Year competition in 2017 and 2018. I've also been featured in The Wall Street Journal, the "i", and on ITV, Sky and The Travel Channel.  
You can sometimes catch me performing in public shows at West End venues like The Crazy Coqs, Wonderville and The Magic Circle HQ. The majority of the time though, I am entertaining guests at private events at prestigious venues including Grosvenor House, Soho House, The Groucho Club, LouLou's, The RAF Club, The Army and Navy Club, The Hurlingham Club and The Playboy Club.
Get in touch to find out why companies like Google, Barclaycard, PwC, Schroders, Bank of England and JP Morgan hire me as a magician for their events!
"Darren is magic! My guests were amazed and spellbound!​"
No, don't actually do that. But if you'd like to keep up to date with what I'm up to, you can watch videos over at my YouTube or Vimeo channels and follow me on Facebook, Instagram, Twitter and LinkedIn. 
If you need a magician in London or elsewhere, get in touch for a chat.
Here's a quick magic video to watch right now. Enjoy!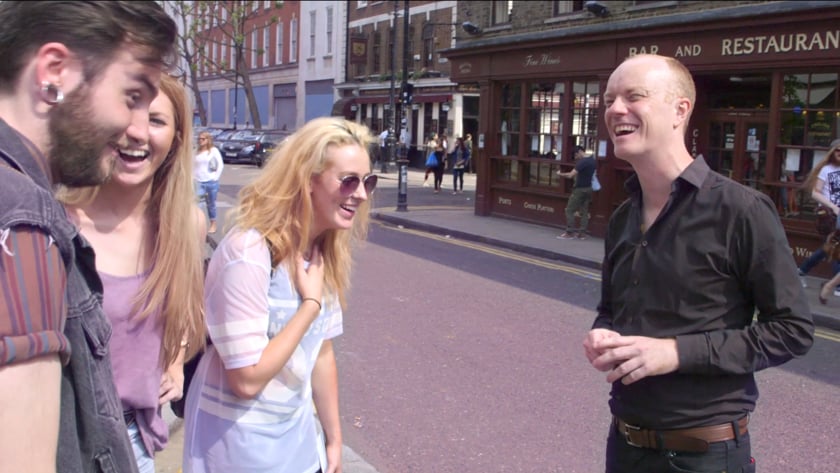 "Darren was a huge plus during my lunch party at The Hurlingham Club. My guests from 8 years to 90 all enjoyed his magic."